Featured press: first published in Campaign.
Guy Parker, chief executive of the Advertising Standards Authority, discusses its anti-greenwashing regulations with Harriet Kingaby of Media Bounty.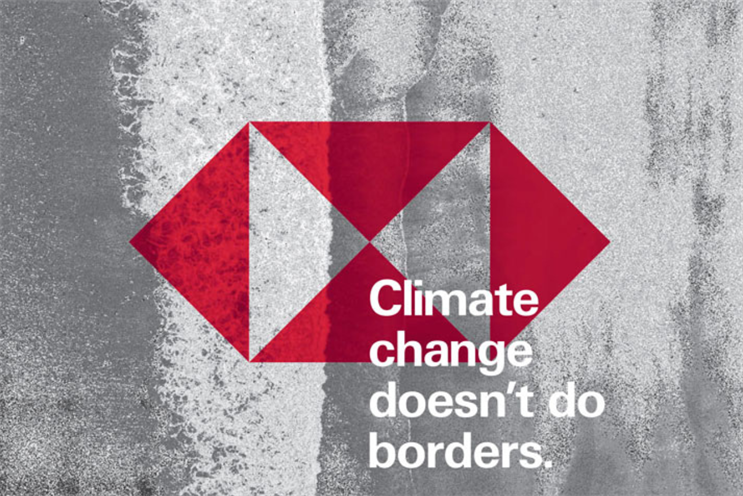 The tide is turning on greenwashing.
We're seeing a wave of new anti-greenwashing legislation come into force and a steep increase in the consequences brands will face for falling foul. From the EU's green claims directive to the Advertising Standards Authority's focus on tackling misleading green claims in ads, environmental initiatives are under scrutiny more than ever.
Media Bounty's Harriet Kingaby approached the chief executive of the ASA, Guy Parker, to discuss these changes. They talked about why they're so vital, what they mean for marketers, and how businesses can best adapt.
Kingaby: From rulings on Innocent, to Lufthansa and HSBC accusations, greenwashing is a hot topic. Why are the ASA and the Competition and Markets Authority taking the actions they're taking right now?
Parker: The Earth's climate emergency is a global issue that impacts all areas of society, therefore every organisation has a role to play in shaping the future of our planet.
Government has set ambitious, legally binding net-zero targets for the UK and experts are advising that consumer behaviour change in key high carbon-emitting sectors will be crucial if they are to be met. Businesses have a limited window of opportunity to demonstrate that advertising is part of the solution. Otherwise, statutory interventions in advertising may follow, as we're already seeing happen in France.
The stakes are high. And it's against this backdrop that the ASA and our partner regulator, the CMA, have been taking a firm approach to tackling misleading environmental claims. It's why we launched our own Climate Change and Environment project, an ambitious programme of work that shines a brighter regulatory spotlight on this area and tightens compliance with the Advertising Codes.
Many are concerned that these new regulations will encourage a culture of "greenhushing", with marketers too scared to speak up. Is this a valid concern? 
We recognise many businesses have green initiatives under way, or have ambitions around sustainability, and they have a legitimate right to promote them. ASA investigations and potential upheld rulings shouldn't be a disincentive to that. We're not seeking to be the enemy of the good.
It's not a binary choice between being able to make misleading claims on the one hand and not saying anything – greenhushing – on the other. That's an oversimplification of the choice companies have. The real choice is between engaging or not engaging with what they need to do to make safe claims.
Holding back on talking about your environmental journey, work that's under way or ambitions is not in a business's or the public's interest. It risks stifling initiatives that could benefit the environment, undermines competition to be greener and it doesn't promote or inform consumer choice.
If you're in a business that has a high carbon footprint but are on a credible pathway to net zero or working towards other ambitious plans to shift your balance of activities, we're not going to ban your claims about those ambitions in ads so long as they're precise, accurate and they tell a balanced story.
Many of these rulings are based on cherry-picking or spotlighting data, or vague language. Why is it so important to stamp out these practices as an industry?
Accurate, informative and impactful green claims benefit consumers because they enable them to make more responsible choices.
Through our investigations and upheld rulings, as well as our own proactive monitoring and research, we have found too many companies across different sectors breaking the advertising rules by making environmental claims that are misleading, be it through lack of supporting evidence, exaggeration or omitting crucial information.
Precision matters. The days of making lazy or hyperbolic green claims are over but there are plenty of ways to talk about your green credentials if you are precise and engage with the detail. Businesses that do so and are clear, balanced, honest and accurate in their ads will avoiding misleading people.
At Media Bounty, we talk about the "persuadables" – the 69% of people who are not climate activists or deniers. In a recent survey, 47% of the UK public said they were so confused about how to tackle climate change they didn't know what to do.
How does this more precise and compelling way of communicating help these people and the brands trying to reach them?
It's about trust. We don't think the public believe big sweeping green claims. That's evidenced by our (and others') public research, the complaints we receive and the investigations we've undertaken.
People who trust the ads they see and hear are more likely to buy in to what an advertiser has to say. By providing people with truthful and accurate information, they can be more confident in making greener more sustainable choices.
Always put yourselves in the shoes of the consumer, who probably has high interest but low knowledge and understanding of the sometimes complex issues that underpin your green claims.
Many consumers don't understand what "carbon neutral" means or how it's achieved in practice. Many won't understand the technical end-of-use conditions that make a carrier bag "compostable". You should generally assume a low level of knowledge when marketing green claims and you will need to work hard to ensure your message is not misunderstood.
These new regulations are clearly keeping brands and agency owners up at night. What advice would you give people who are keen to get things right?
We urge any brand or agency who is unsure about making an environmental claim to get in touch and take advantage of the expert and confidential advice provided by our Copy Advice Team or the range of training and guidance resources that are available, many of them free.
We offer a comprehensive suite of services to help businesses who want to talk about their green initiatives in a way that doesn't mislead the audience of their ads. This includes a new elearning module covering the fundamental principles that advertisers need to be aware of when making environmental claims.
In too many cases, we're seeing examples where advertisers over-claim or where claims lack precision. When you're constructing a claim, keep it simple. Be precise. Limit the claim to what you are really trying to draw attention to. And beware of making big, bold, absolute claims unless you are certain you can back them up.
Finally, we've heard from a lot of marketers struggling to communicate these changes internally and bring their colleagues on board. Any final words of wisdom?
Climate change and the environment isn't going away – it's the issue of our times. From an ASA perspective, we've embedded it into our new five-year strategy as a standalone priority. We're also looking at our own eco-credentials and how we can reduce our own carbon footprint.
We would argue that marketers, if they aren't already, should also be doing lots of thinking around this and that includes having open conversations across their organisations and with clients about how advertising can play a positive part in driving the green agenda. Those that don't will likely find themselves falling behind. Many of your competitors will have factored this into their business plans.
In all of this, we think it's important that advertisers do make responsible green claims, given the importance of wide-scale consumer behaviour change. How will that happen if brands say nothing?
Guy Parker is chief executive of the ASA. Harriet Kingaby is co-chair of the Conscious Advertising Network and head of ACT Climate Labs at Media Bounty.